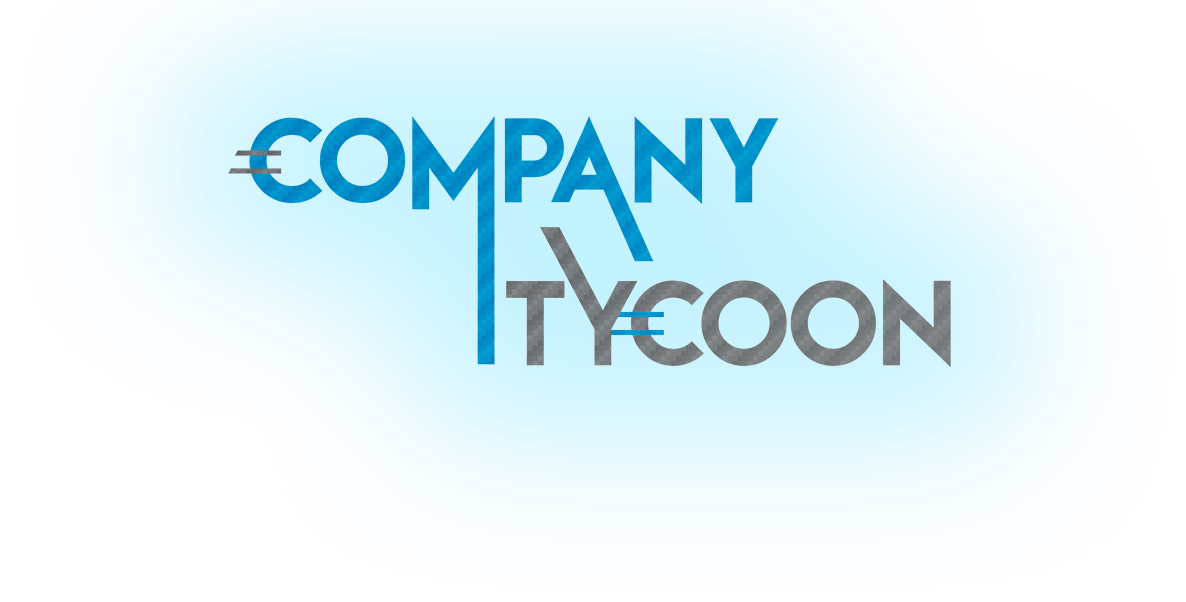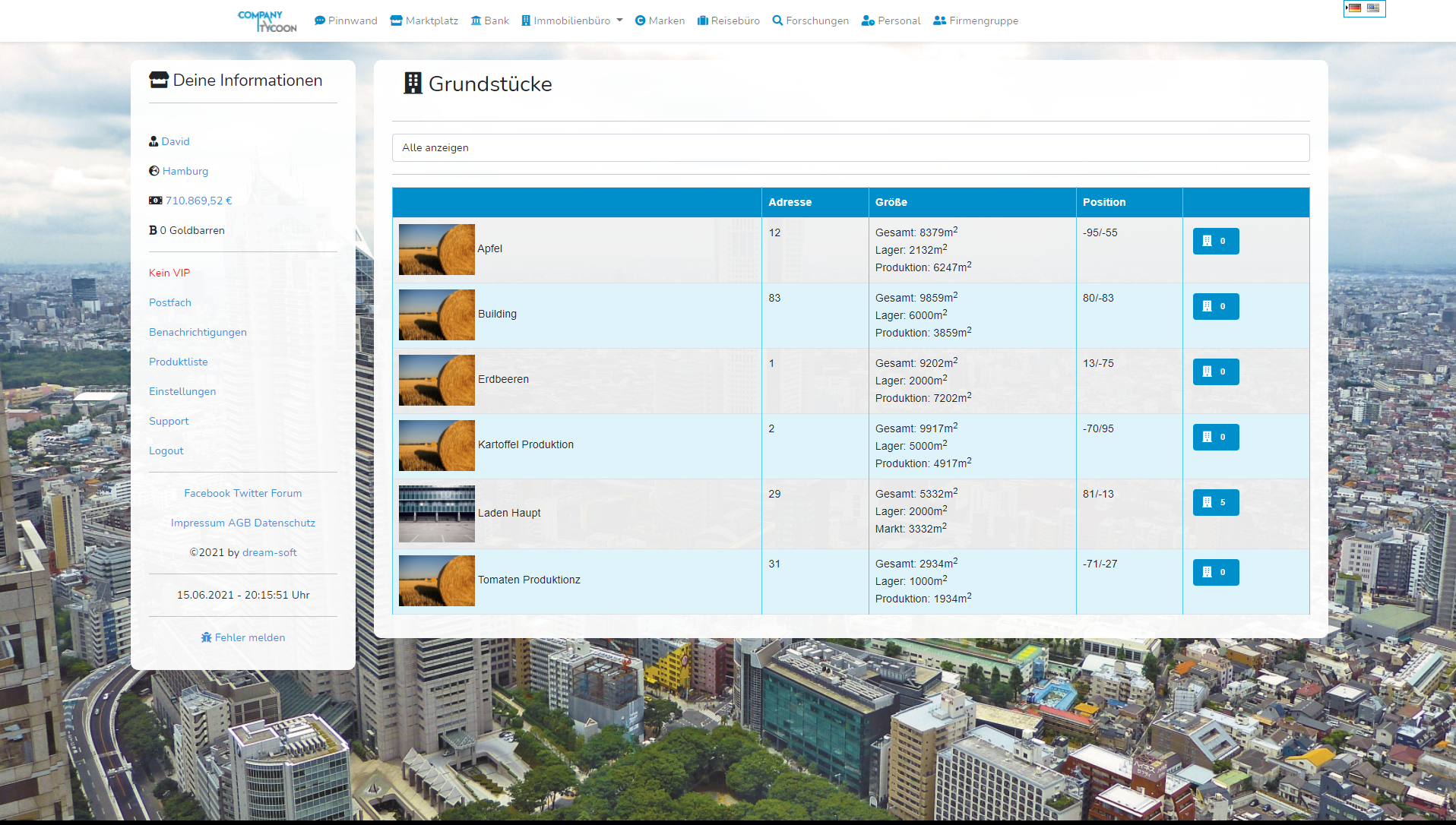 Do you have what it takes to run your own company? Here you can prove it!
Company-Tycoon is the simulator for successful entrepreneurs.
Create your Tycoon and start your business.

Let yourself be surprised by the new economic simulator Company-Tycoon!
Start with an "Einzelunternehmen", UG or directly with a GmbH!
At the moment you may start your business only in Germany, more countries to come! Invest in other companies and get a nice return on capital.
Become market leader or be the one for real estates - or even both?
Produce and sell the most different products.
Compete with real players in different cities.
Become a successful entrepreneur and satisfy the need of the population!
Play Company-Tycoon for free directly in your browser - no matter if tablet, mobile phone or computer.
No installation required!

Become an important part of our community and communicate with us in our Forum.

Interest aroused?

Unfortunately, the resolution of your device is not sufficient.
Please skip to landscape mode or use another device.